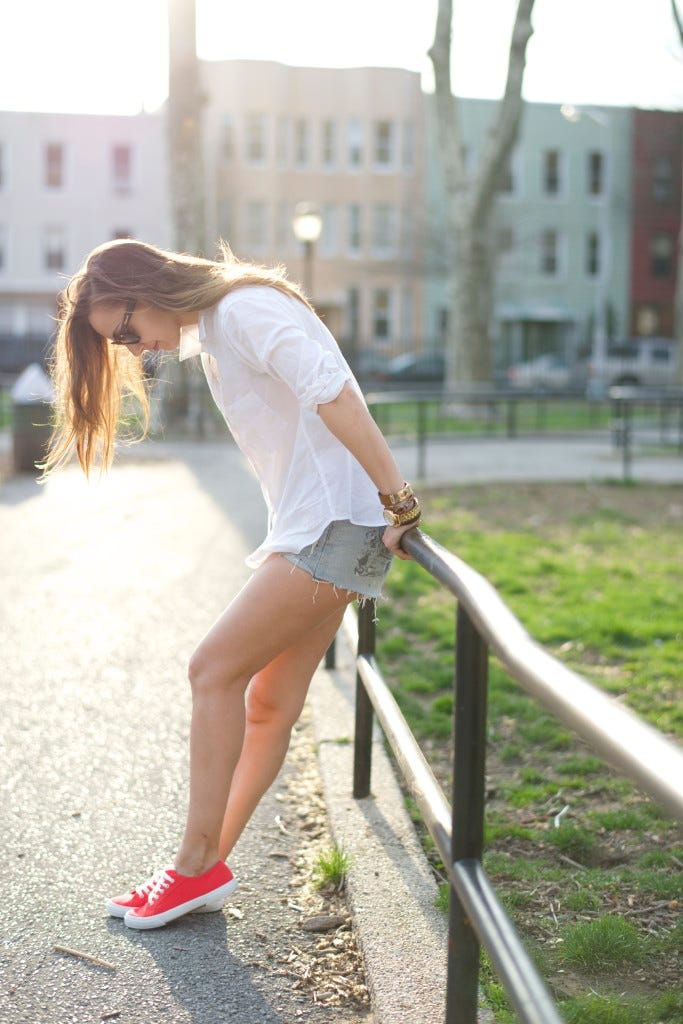 Spring is finally (thankfully! gloriously!) here.
…Yes, despite the thin layer of snow I see from my window this morning.
Don't you know? That's just the traditional Easter snow; it comes this time of year as predictably as Cadbury eggs line drugstore shelves. It'll pass.
Which is why, this past weekend, I stowed away all my winter clothes and shoes, tossing a few worn-out sweaters and snow-ravaged boots in the process. Gotta make way for that warm weather wardrobe.
In addition to the sandals and summer dresses I drag out from under my bed this time of year, I also pulled out some accessories like bracelets, dangly earrings, big rings, and floppy hats that only see the light of day in the spring and summer months. I'm not sure what it is, but warm weather makes me want to accessorize more. Usually I'm a "stud earrings and watch" kind of girl, but in the warmer months, I always go a little more…well, "blingy" isn't the right word…let's say decorated.
Maybe because I'm wearing fewer clothes, I feel the need to compensate with more…accoutrements?
I'm curious; do you guys switch up your accessory game when the sun starts shining?
A braided leather bracelet, like this one from the Coach + Philip Crangi collaboration, can help pull an off-duty warm weather look together without giving off vibes of trying too hard. More grown up than that friendship bracelet your niece made you, less douchey than rocking a rosary as a necklace (how did that ever become a "thing" anyhow?!?), leather accessories allow a man to accessorize in grown-up style.

Tell me:
What does your wrist game look like in the warmer months?
Follow SG on Twitter, Facebook, YouTube, and Google+ for even more style goodness