Looking good is just the beginning. But we've all got to start somewhere, right?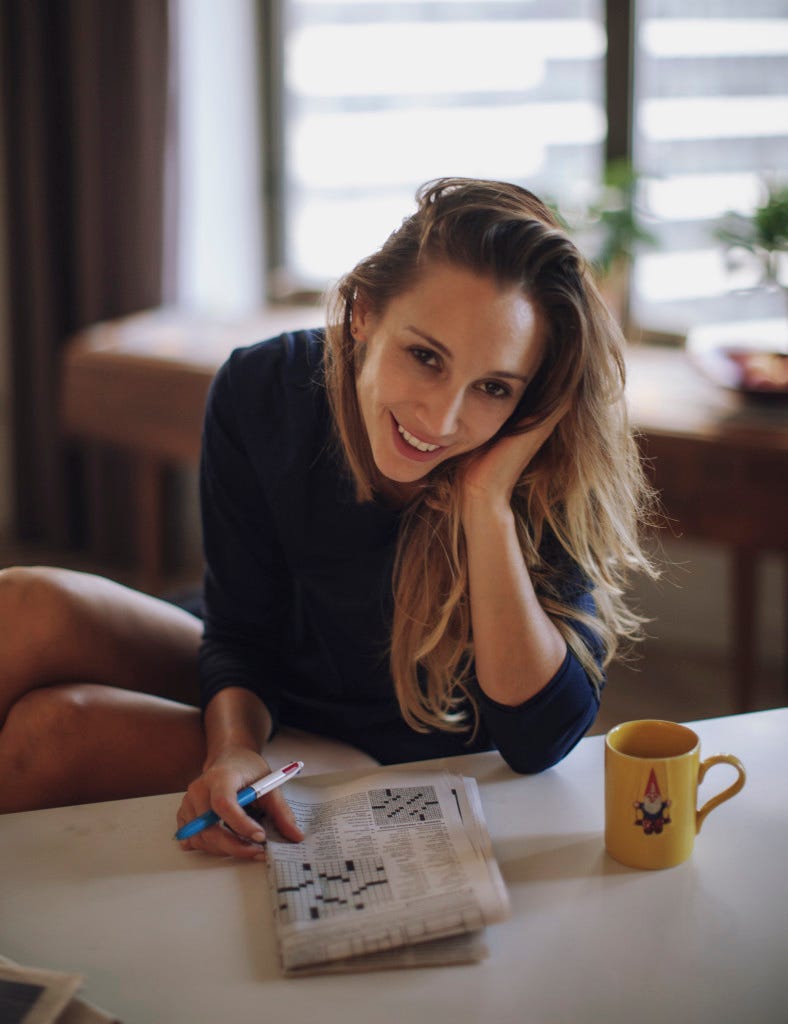 ABOUT ME
I started Style Girlfriend first as a favor to a friend, next as a syndicated national newspaper column, and later as a men's style blog.
These days, Style Girlfriend offers guys friendly advice from a female perspective on lifestyle topics like food, fitness, travel, and home, in addition to personal style.
This evolution from style blog to lifestyle destination occurred because while I still love to boost your sartorial confidence by tackling questions about cufflinks and the perfect pant roll, I know there's more out there that matters to you.
That stuff matters to me too.
That's why my aim is to provide guys with the tools and support to design the life that fits you best.
Which means Style Girlfriend's really in the "Make Your Life More Awesome" business.
The "Put in a Little Bit of Effort for a Big Payoff" business.
Because I want you to have it all.
The swagger, the girl, the great meal, the adventure. All of it.
Welcome to Style Girlfriend.
Feel free to sign up for the weekly newsletter and get 5 easy tips to step up your style, right in your inbox.
ABOUT STYLE GIRLFRIEND
Style Girlfriend is for real guys seeking real advice from a friendly, female perspective. The style principles found on SG apply equally to guys living in big cities, small towns, and everywhere in between. Because no matter where you are: when you look good, you feel good.
And that kind of confidence? Well, it's contagious.
These days, Style Girlfriend offers guys daily lifestyle advice and inspiration from a friendly and supportive female perspective. Topics range from food and fitness to travel and home, and of course, personal style. With this encouragement, guys learn how to look great and feel more confident.
This approach has captured the enthusiasm of thousands of grateful readers, as well as brands like H&M, Visa, NFL, Rogaine, and eBay, SG also appears regularly in fashion, menswear, and lifestyle publications and websites including GQ, Esquire, Details, Lucky, Huffington Post, and Men's Health.
SG STYLE PHILOSOPHY
FIT IS KING
Clothes that fit properly – from a pair of jeans to a wool overcoat – always look better than those that don't. In everything you buy, look for a slim fit that cuts close (but again, not tight) to the body. Fit still not quite right? Get thee to a tailor.
INVEST IN A SUIT
Even the most casual man needs at least one suit in his closet. Avoid scrambling on this investment piece when the occasion calls by shopping now. Better to for a guy to have one in his closet ready to go that fits well and he feels good wearing.
SHOW OFF, A LITTLE
Make a big deal out of small details. Get shirts monogrammed. Wear patterned socks. Layer unexpected colors and textures. Find a pocket square that brings out those baby blues. These little touches are what make an outfit memorable.
WEAR CLOTHES WITH CONFIDENCE
At the end of the day, you want to be making the first impression, not your clothes. Don't wear anything shiny, sparkly, or loud to mask insecurities. The clothes a man wears should make him feel more confident, and most importantly, more like himself.
FREQUENTLY ASKED QUESTIONS
What did you go to school for?

In college, I double majored in political science and public relations with a minor in French. Yes, I was a nerd. And no, I can't speak a lick of French anymore.

How do you deal with ads and sponsors?

Style Girlfriend is committed to full transparency when it comes to sponsored content. All sponsored content will be noted as such. If we wouldn't recommend the brand to a brother, father, husband, or boyfriend, we won't put it on Style Girlfriend.

Then…what makes you qualified to give advice on what I should wear?

While it's true that I don't have a formal background in fashion, I certainly know what I like to see guys wearing, and I'm happy to share that information in a positive, constructive way. A lot of ladies out there, including well-meaning girlfriends and wives, can't bring themselves to do the same. That's where I come in.

What should I wear with… / How should I dress for…?

If you've got a specific style question, shoot us an email at contact (at) stylegirlfriend (dot) com, or tweet @StyleGF and we'll be happy to help. If you don't have any objections, your question might even end up being plucked from the reader mailbag as a Style Girlfriend column! Because if you don't know the answer, then there's probably a ton of other guys who don't either.

I'm a dude. I'm not into "fashion." I just want to look good.

Well, first of all, that's not really a question. But I'll respond anyway. I think for everyone, but guys especially, "fashion" can seem really overwhelming – as if you have to keep up on every single brand and know what all the celebs are wearing in Us Weekly. Knowing that fashion trends change from season to season can make finding the "right" clothes that much more intimidating. Style, on the other hand, is timeless. Developing a strong sense of your personal style helps you make a statement to the world about who you are. You can express your style through the clothes you wear, but also through the way you live your life – where you travel, what books you read, the way you treat people. I think to live a stylish life is to live with intention. That might be wearing the perfect v-neck white t-shirt that sits just so on your shoulders, or choosing to cook a real dinner on the stove instead of popping something in the microwave.

How can my company work with Style Girlfriend?

Lots of ways! For more on advertising with Style Girlfriend, check out this

page

Is all the content on the site your own?

Yes, unless otherwise marked (like with photos I find on other sites) all the content is my own.

What's your favorite look on a guy?

Confidence!